Battlegrounds Mobile India iOS version has been released in India officially after a long wait. iPhone and iPad users in India have been waiting for BGMI iOS release since the game launched for Android back in the month of June 2021. It should be noted that BGMI iOS version is currently available only for select users. At BGR.in.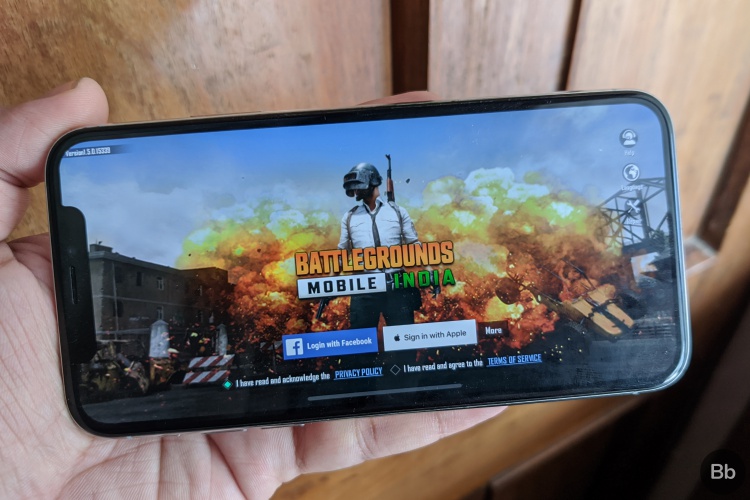 The game is free to download on your iPhone or iPad, but there will be in-game purchases for things like the Royale Pass. The app description of Battlegrounds Mobile India on the App Store shows iPhone players will be able to participate in all India-centric events. Plus, they will be eligible for all the rewards that Android users have been getting all this time, including the latest 50M download reward.
The size of the Battlegrounds Mobile India's iOS version is 1.9GB. Krafton has put this game under the 17+ category on the App Store, as well. This means that the game's policy requires underage players (those who are not 18) to involve their parents or guardians and provide their consent through the mobile verification system. Back when I tried this verification system on Android, I found there are not enough checkpoints in the game that can actually verify if you are providing your guardian's consent. Anyone can easily opt for the mode meant for people over 18 and the game does not ask you to verify your age in this mode. The iOS version is going to have the same bleak system for the age verification of players.
The download size of BGMI on iOS comes to 1.9GB. So yeah, you might need an additional Internet pack if you are on a 1GB/ 1.5GB daily data limit. Moreover, you need to be running iOS 11 or later to play this game on your iPhone or iPad. You also have the option to "Sign in with Apple" here, which is great.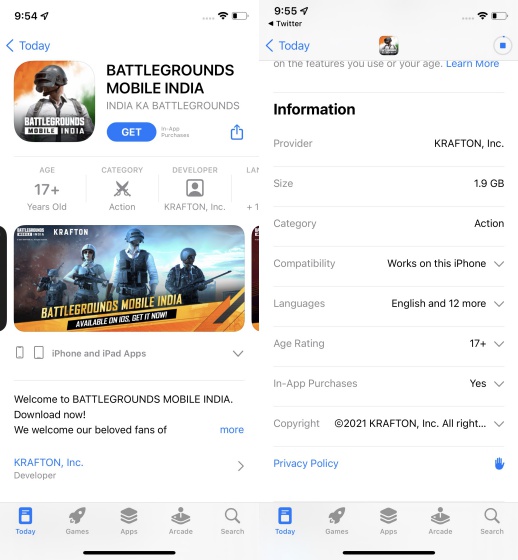 A closer look at the screenshots above would also tell you that Krafton has set a 17+ age limit for its battle royale title. That means players under the age of 18 would require age verification and permission from a guardian to enjoy BGMI on their iPhone, iPad, or iPod Touch devices. The gameplay remains exactly the same, and iOS users are eligible for all the same in-game rewards and contests as Android users.