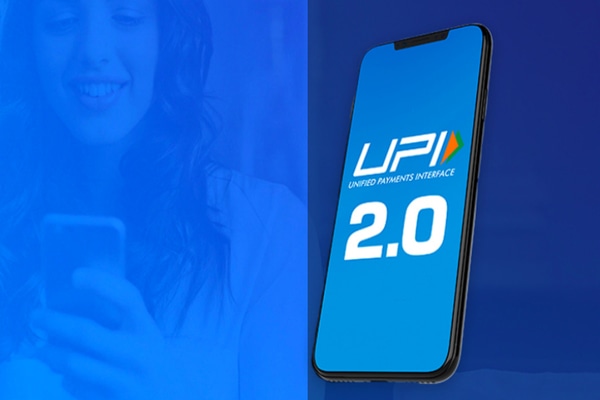 BHIM UPI 2.0: India has launched a renewed version of its massively popular digital payments platform, NPCI's BHIM UPI (United Payments Interface), with four new features that ostensibly aim to make it attractive and safer for more and more users. With India pushing for the digital economy, BHIM UPI has played a key role in connecting customers to merchants and vice-a-versa for electronic transactions.
BHIM UPI 2.0, operated by the National Payments Corporation of India, has State Bank of India, HDFC Bank, Axis Bank, ICICI Bank, IDBI Bank, RBL Bank, YES Bank, Kotak Mahindra Bank, IndusInd Bank, Federal Bank and HSBC as its members. Here are four additional services UPI 2.0 will provide:
Overdraft facility:
Now customers will be able to link their overdraft (OD) account to UPI. Earlier, linking of only current accounts and savings accounts with UPI was possible. The new feature will help the UPI customers have an instant transaction through an additional digital channel with access to OD account.
One Time Mandate:
Through this feature, a customer can schedule payments. It can be used in cases where the money is to be transferred later while commitment has been made now. This feature allows pre-authorisation of a transaction, in which amount will be deducted on the date for which it has been scheduled.
Invoice In The Inbox:
Customers will get the invoices sent by merchants in their inbox, which will help them to view and verify credentials. With this, the customers can view and verify the credentials of the merchant even before making the payment, and be sure of their authenticity.
Signed Intent and QR:
This feature will allow customers to check credentials of merchants via the QR code. Whether a merchant is UPI verified or not can be found out through the QR code.
Since its launch in 2016, in just over one year, BHIM UPI has become a popular methods of sending and receiving money, mainly because of the ease of use and immediate money transfer. Other than the major banks, BHIM UPI-enabled payments can be made on popular e-wallets and mobile wallets such as PayTM, Google Tez, Pockets by ICICI Bank, PayZapp by HDFC Bank, etc. In the month of July 2018 alone, 235 million transactions worth Rs 45,845 crore were carried out on BHIM UPI.
---
RELATED UPDATES
WhatsApp Payment Feature launched: step-by-step guide to send money
Reliance Jio Gigafiber registration begins: How to book, plans