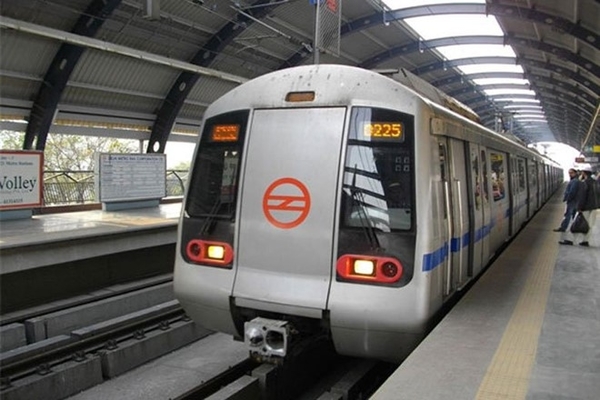 Good news for Noida! Soon, Noida public transport system to get a boost: In order to boost the public transport system in Noida, the Union Cabinet, chaired by PM Narendra Modi, approved the extension of Delhi Metro corridor from Noida City Centre to Noida Sector 62, covering a distance of 6.675 km. The metro project will be implemented by the Delhi Metro Rail Corporation (DMRC), which is the existing Special Purpose Vehicle (SPV) of the Indian government and the government of National Capital Territory of Delhi. The metro project will be completed at a cost of Rs 1,967 crore and the government of India's liability will be of Rs 340.60 crore on account of grant and subordinate debt.
The metro project will be covered under the legal framework of Central Metro Acts, Metro Railways (Construction of Works) Act of 1978 as well as the Metro Railways (Operation and Maintenance ) Act of 2002, as amended from time to time. The metro project will help to decongest New Delhi and will encourage people to shift to this satellite town as with the extension of the metro network, people will be assured of their mobility. In addition to this, more number of residential as well as commercial complexes and buildings will be constructed in this region, the Union Cabinet release states.
Also, with the massive development in infrastructure and with metro rail network in place, the city will witness less number of vehicular traffic on roads, which will lead to less congestion, less time and cost of the journey. It will also lead to less consumption of fossil fuel and less environmental pollution.
In order to carry out the project work, around 800 staff including engineers and others have been engaged. Also, for the operation and maintenance of this corridor, DMRC has started the procedure to recruit nearly 200 employees. Presently The Delhi Metro Blue Line connects Delhi's Dwarka to Noida City Centre, passing through prominent areas of central Delhi such as Rajiv Chowk. With the new extended Delhi Metro network, connectivity to other crucial Delhi Metro Lines such as Magenta Line (via Botanical Garden), Violet Line (via Mandi House) and Yellow Line (Via Rajiv Chowk) among others will be ensured.
---
RELATED UPDATES
http://updatedyou.com/railways-install-panic-button-trains-women-safety/
http://updatedyou.com/wireless-car-charging-now-reality-starting-2018/
http://updatedyou.com/smartron-launches-ecg-bp-monitoring-wearable-tband/