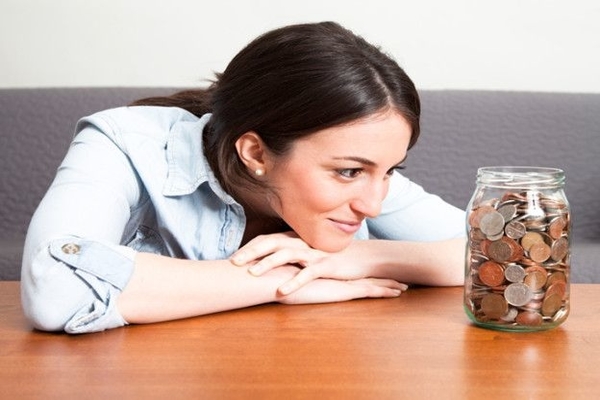 With two-income families becoming a norm not only in urban areas but also in semi-rural India, women are craving for financial independence like never before. Women are becoming equal contributors when it comes to monetarily running a family and the concept of "sole bread winner" is changing drastically. Women now run everything from savings to investments and loans. Indian financial institutions have taken note of this and have come up with an unique product – Savings account, exclusively for women. Women's account generally require lower average minimum balance and comes with insurance options. All popular banks in India including Axis Bank, ICICI Bank and South Indian Bank offer savings account for women.
Features and Benefits of  Women Saving Account
You get an array of benefits with women's savings account – but is it really useful? Well, it depends on your requirements and how you are going to use the account. These illustrations will help you decide if you really need those benefits.
Insurance Options: 

If you already have a full-fledged insurance policy separately, you can comfortably ignore this one feature. For example, Citibank Women's account comes with a critical illness insurance cover for women less than 55 years, worth Rs.50,000.

Children's Account: 

Consider UTI Bank Smart Privilege Account to which all women above 18 years can apply. The account comes with the facility of opening a zero-balance children's account if required. The children's account itself comes with a suite of advantages. This might be an interesting feature to consider if you are planning to open a savings account for your child.

Debit and Credit Cards: 

Many of the women's savings account comes with an international debit card which allows the users to avail exclusive discounts and offers on products from select merchant partners. For example, Citibank Women's Account offers a photo debit card that will also delight the customer with special discounts from restaurants, jewellers and department stores.
Women's Accounts Offered by Indian Banks
Here are some of the popular women's savings account in India.
HDFC Women's Saving Account
Some of the main features of HDFC  Women Saving Account are:
It is mandatory to maintain a minimum average monthly balance of Rs. 10,000 for metro & urban branches, Rs.5000 for semi-urban & rural branches
Accidental Death Cover of Rs. 10 lakhs
Accidental Hospitalization Cover of Rs. 1 lakhs
Daily cash allowance of Rs. 1,000 per day for a maximum of 10 days per year, for each day of hospitalization due to an accident
Get Annual Maintenance Charge (AMC) waiver on the first year for Demat Account
Get preferential rates on loans
Get 50% discount on the issuance of a Gift Plus Card when you load a minimum of Rs. 5,000 on the card through the branch or via NetBanking
Avail a daily cash withdrawal limit of Rs. 25,000 and a daily shopping limit of Rs. 1.75 lakhs, and enjoy Cashback upto of Re. 1 for every Rs. 200 spent on your EasyShop Woman's Advantage Debit Card
Get up to 90% finance on the on-road price of a vehicle and 7 year tenure when you apply for an Auto Loan
Get 2% lower interest rate on Two Wheeler Loan and a 50% discount on processing fees
Enjoy exclusive shopping benefits available on select brands
Personal Accident Death Cover (rail, road, air) of Rs 5 lakhs (Conditions Apply)
ICICI Bank Advantage Woman Savings Account
Some of the main features of this Savings Accounts are:
Zero balance, if you can do recurring deposit of Rs 2,000 per month for 6 months. Such RD would any way earn RD interest.
Cashback up to ₹ 750 per month on dining, entertainment and jewellery on usage of Debit Card
50% discount on first year locker rentals – exclusively for Advantage Woman Savings Account holders
Preferential rates on Home Loan
Apply easily for iProtect Smart which has a comprehensive premium for Life, Accidental Death & 34 Critical illness cover
Earn higher interest by setting a balance limit above which money in the Savings Account will get converted into Fixed Deposit on request
IDBI Super Shakti Women's Account
Some of the main features of IDBI Super Shakti Women's Savings Accounts are:
Two free accounts for their children below the age of eighteen years
MAB – Rs. 5000 (Metro & Urban), Rs. 2500 (Semi Urban), Rs. 500 (Rural)
Two zero balance account for your child below the age of 18 years
Auto Sweep out / sweep in facility above Rs. 15,000
Specially designed Women's International ATM cum Debit card
Higher ATM cash withdrawal Limits- Rs. 40,000/- per day
Online options to pay your bills or tax
Personalized PAP Cheque Book
25% discount on Locker services
50% discount on Demat AMC
South Indian Bank Mahila Plus Account
Specially designed to meet the banking needs of Indian women, this account can be opened with a minimum balance of Rs.5000 and comes with travel and accident death insurance.
Axis Bank Women's Savings Account
Below mentioned are some of the primary features of Axis Women Savings Account:
Low minimum opening deposit of Rs. 10,000 in metros, and monthly e-statements to track transactions of your Women's Savings Account
Get one free payable-at-par chequebook per quarter
Access to 13,000+ Axis Bank ATMs, 3,000+ Axis Bank branches as well as internet and mobile banking services
Visa Classic Debit Card at an issuance fee of Rs. 200 and annual fee of Rs. 150 in metro and urban locations
High daily withdrawal limits of Rs. 40,000 at ATMs and Rs. 1,00,000 for shopping transactions
First 5 transactions free at Axis Bank ATMs
First 3/5 transactions free at Non Axis Bank ATMs in a metro / non-metro location respectively
Personal accident insurance cover of up to Rs. 2 lakhs, if card is swiped once, every 6 months
Combined Lost Card Liability and Purchase Protection Liability of uptoRs. 50,000 to protect debit card from fraudulent use and also cover for damage or loss of articles purchased using the debit card
Earn Axis eDGE reward points for completing transactions
With Axis Bank Savings Account for women, you are not required to pay any processing fees, prepayment fees and pre-closure fees when you apply for education loan to suit any type of educational requirements.
Kotak Silk Women Savings Account
Below mentioned are some of the primary features of Kotak Silk Women Savings Account:
Get cashback on Kotak Silk Debit Card Spends
35% discount on Locker Rentals for the first year
Use Kotak Bank's Silk Debit Card and get special offers, privileges, lifestyle benefits and much more
Get updates of all accounts in a single account statement
For NMC# waiver in Junior Account Minimum monthly RD or MF-SIP instalment value of Rs. 2000/- (Rs. 1000 or above for Semi-Urban & Rural Branches); Minimum tenure of 36 months; Maximum cap on RD monthly instalment : Rs. 50,000 for tenure up to 120 months / Rs. 1,00,000 for tenure up to 36 months
Get 50% discount on the issuance fee of Best Compliments Card
Get Swipe Limit at Merchant Outlet (Point of Sale Limit) of Rs. 1,50,000 and Cash Withdrawal at Merchant Outlet (Cash @ POS) of Rs. 1,000
Higher ATM Withdrawal Limit of Rs. 75,000
Lost Card Liability – Rs. 1,50,000
Get Purchase Protection – Rs 50,000
Factors to Consider Before Applying for a Women's Savings Account
Are your being offered an insurance cover? What is the charge that you must pay for the cover?

What are the minimum balance requirements? What are the charges for non-maintenance of account? Will you be able to maintain the minimum balance?

Do you get a debit or credit card with the account? What are the charges for the cards? What benefits do you get with the cards?

Are any investment options offered with the savings account?

Is the savings account for women any different to that of normal savings account? Which account will serve your purpose to the maximum?

Is internet, mobile and phone banking facilities offered with the card?
In conclusion, savings account for women helps them to manage their finances better whilst also gaining many advantages.
---
RELATED UPDATES
http://updatedyou.com/debit-card-charges-bank-charges-debit-card-services/
http://updatedyou.com/income-tax-can-benefit-lta-hra-tax-exemptions/
http://updatedyou.com/register-complaint-pension-related-issues-pension-scheme-pension-plan/