The government has made Permanent Account Number (PAN) cards mandatory for sending money abroad for purposes of kids education or to buy shares in a foreign market, according to a report. The new rule will also help the government prevent individuals from sending unaccounted money in what seems to be a move to ensure that money transferred to a foreign country fulfils the tax criteria.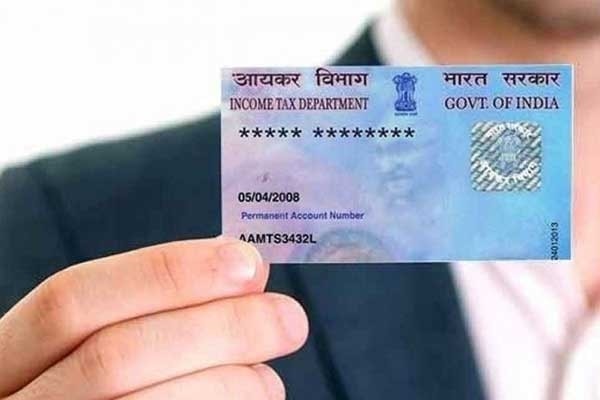 The move comes after the top bank has decided to make rules for remitting money abroad stricter under the Liberalised Remittance Scheme (LRS); anyone who is utilising the scheme will now have to share PAN details – something that was not applicable earlier with regards to current account transactions up to $25,000.
It may be noted that the scheme is mostly availed by Indians who send money abroad for the purpose of their children's education or for purposes of investment in foreign stock market and properties. The LRS scheme was made available to Indians in 2004 and is mostly used by parents who have sent their children abroad for studies, primarily to pay fees and send allowance for expenses. Besides, the LRS scheme also grants Indians the provision to buy stocks of foreign companies on particular stock exchanges and also for buying property abroad.  It may be noted that under the scheme, people can send money or invest almost everywhere in the world.
The fresh guideline was imposed by the RBI on Wednesday after it discovered that several Indians – businessmen, Bollywood celebrities and diamond traders – remitted funds abroad to bet on stocks and properties, thus breaching the specified limit under the scheme. It may be noted that the annual LRS limited for each individual was raised in 2015 from $1,25,00 to $2,50,000.
Along with the announcement of a 25 basis point hike in repo rate, the RBI also suggested that a mechanism for daily reporting of individual transactions by authorised dealer (AD) banks has been incorporated.
It went on to suggested that this would enable AD banks to keep a tab on the remittances that have already been sent by an individual during the course of a financial year.
"Since the said reporting system uses the Permanent Account Number (PAN) of the remitter as a Unique Identifier to aggregate the remitter-wise data, it has been decided that furnishing of PAN, which hitherto was not to be insisted upon while putting through permissible current account transactions of up to USD 25,000, shall now be mandatory for making all remittances under LRS," the RBI's statement read.
---
RELATED UPDATES
You can now download your Aadhaar update history: Here is how
Income Tax alert! Taxpayers should pay first instalment of advance tax by June 15 or face penalty
Home loans, car loans to cost more as RBI hikes repo rate by 25 bps