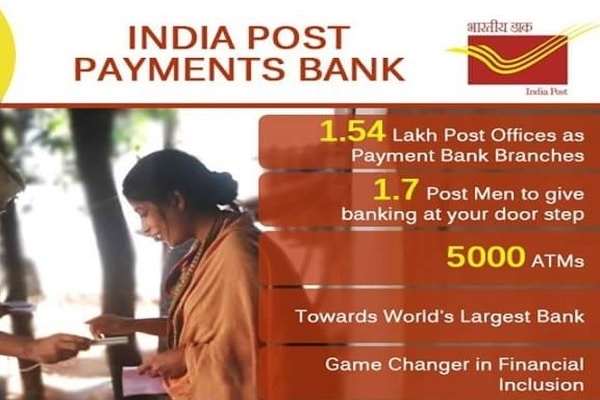 The long-awaited India Post Payments Bank will be launched by Prime Minister Narendra Modi on August 21. And it is said that each of the district will initially have at least one branch of the new Payments bank and will put its focus on imparting financial services to the rural sector.
"The Prime Minister has given time on August 21 to launch IPPB. Two branches of the bank are already operational. Rest of the 648 branches will be launched across country in every district", accordind to a report from a senior official from the communications ministry.
The official further added, "Government is trying to link all the 1.55 lakh post office branches with IPPB services by the end of this year". IPPB will capitalize on the extensive reach of post office branches to offer banking and other financial services to rural masses.
Last week, CEO of India Post Payments Bank, Suresh Sethi said that the payments bank will commence its operations with as many as 650 branches, 3250 access points co-located at post office branches in addition to 11,000 postmen that will endeavour to extend doorstep banking services. The bank has been granted permission to link close to 17 crore postal savings bank (PSB) account with its account.
The bank will enable rural population to have access to digital financial and banking services such as money transfer either via a mobile app or by visiting the post office branch. The third bank to receive the Payments bank grant after Airtel and Paytm, IPPB can receive deposits of a maximum of Rs. 1 lakh from small businesses as well as individual account.
Also, NEFT, RTGS and IMPS facility is allowed to these banks using which customers can transfer or receive money from any bank account. At the same time, the Payments Bank will be taken to by the government for distributing various subsidies, pension, NREGA wages etc.