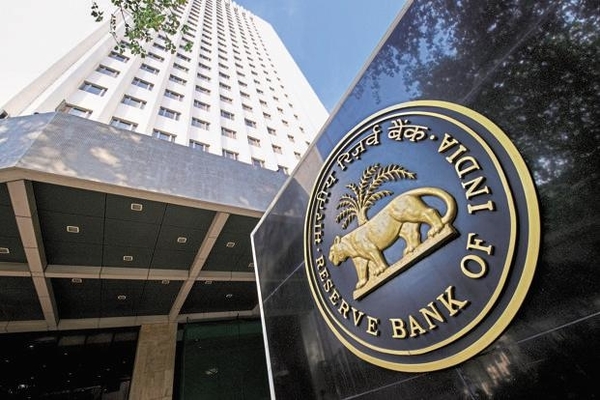 For the first time in almost four-and-a-half years, the Reserve Bank of India increased the repo rate by 25 bps to 6.25% in its June 6 monetary policy meet today, on the back of rising inflation and high oil prices. Market analysts as well as financial experts were, however, expecting a status quo on interest rates in the RBI's bimonthly monetary policy meet. However, there was a consensus on a rate hike in the apex bank's August policy.
With this, all types of loans – including home loan and personal loan – are set to cost more now. A majority of banks and housing finance companies (HFCs) had already hiked their marginal cost of funds-based lending rates (MCLR) recently – ahead of the RBI policy. For instance, banks and HFCs such as SBI, HDFC, ICICI Bank, PNB, Bank of Baroda, UBI, and Kotak Mahindra Bank have raised their MCLR ranging from 5 bps to 20 bps. Just a couple of months earlier also, some banks had raised their MCLR.
The maximum impact of these hikes will be on the home loan borrowers as home loans are taken for a longer period. Financial experts believe that as home loans are usually pegged to 1, 2 or 3-year MCLR, they are set to cost more with the upward revision in MCLR. Although the hikes in MCLR – in most cases – are yet to translate into the actual hike in the lending rates, but that seems imminent. Therefore, both the existing as well as the potential borrowers of home loan and other loans should be prepared to shell out more in case that happens.
Here is how a hike in lending rates will increase your EMIs:
Suppose, Delhi-based Arun Tiwari is looking for a home loan of Rs 50 lakh for buying a house of Rs 60 lakh. If he takes a housing loan of Rs 50 lakh at 8.50% interest, this would imply an EMI of Rs 43,391. Over 20 years, Mr Tiwari would be paying Rs 54,13,878 as interest. A 25 bps increase in the interest rate would increase the EMI to Rs 44,185 and the total interest paid to Rs 56,04,529. A 50 bps rate hike, on the other hand, would increase the EMI to Rs 44,986 and the total interest payable to Rs 57,96,712. That's Rs 1,90,651 more in case of a 25 bps rate increase and Rs 3,82,834 more in case of a 50 bps rate hike.
Impact of Home Loan Rate Hike on EMI & Total Interest Payable:
| | | | | | | | |
| --- | --- | --- | --- | --- | --- | --- | --- |
| Current rate | New rate | Current EMI | New EMI | Difference (EMI) | Current interest | New interest | Difference (Interest) |
| 8.50% | 8.75% | 43,391 | 44,185 | 794 | 54,13,878 | 56,04,529 | 1,90,651 |
| 8.50% | 9.00% | 43,391 | 44,986 | 1,595 | 54,13,878 | 57,96,712 | 3,82,834 |
What should home loan borrowers do?
If home loan rates are increased by banks and HFCs sooner or later, the existing home loan borrowers – if they are on MCLR – will continue to repay their loans at older interest rates till their next loan reset dates.
"Once they cross their reset date, they should compare the new lending rate with those offered by other banks and housing finance companies and calculate the potential savings, if any, on exercising the home loan balance transfer option. If the savings are substantial, then they should approach their loan sanctioning branch to negotiate a lower rate or opt for a home loan balance transfer, if the branch refuses to renegotiate the interest rate," says Naveen Kukreja, CEO & Co-founder, Paisabazaar.com.
---
RELATED UPDATES
Income Tax alert! Taxpayers should pay first instalment of advance tax by June 15 or face penalty
You can bank on WhatsApp! Soon, get banking services on messaging app – check all you can do