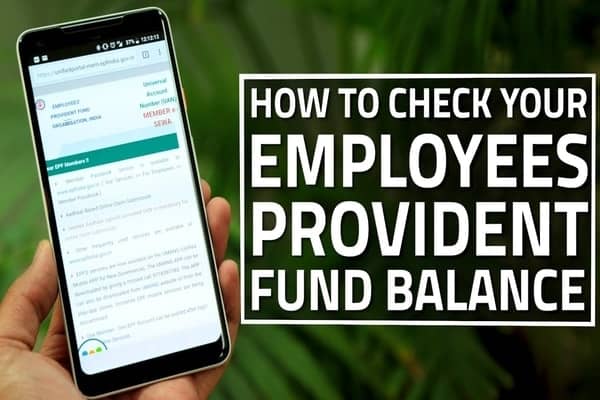 Check EPF Balance: EPF (Employee Provident Fund) is an integral component of an employee's savings. The EPF kitty contains your and your employer's contribution of 12 per cent of basic salary every month. Therefore, it is advised to keep a tab on this saving. Luckily, the balance in your EPF account can be checked anytime and from anywhere. One need not file any paper or visit the government office now. Gone are those days when you had to wait for your employer to share the Provident Fund statement at the end of the year to check the balance.
There are multiple ways now to find out the balance of the fund. All you need is an activated UAN (Universal Account Number) and verification through the Aadhaar number. Here's how you can do this:
1) Giving a missed call
The easiest way to retrieve the EPF balance is by giving a missed call on 011-22901406 from your registered mobile number. It is, however, imperative for you to be registered on the UAN portal, and also ensure that UAN is seeded with your bank account number, Aadhaar number and PAN card. After sending the missed call, you will receive an SMS containing the information about the EPF balance in your account. The details on PF number, Name, Date of birth, EPF balance and your last contribution are also sent.
2) Sending an SMS
The EPF sends the details of your contribution and the PF balance if you send an SMS to 7738299899. The SMS needs to be sent at EPFOHO UAN ENG. ENG represents the first three character of the language in which the message is required to be sent. The message facility is available in English, Hindi, Punjabi, Gujarati, Marathi, Kannada, Telugu, Tamil, Malayalam and Bengali. In order to receive the message conveying your EPF balance, you should have an activated UAN and it should be seeded with your Bank account number, PAN and Aadhaar number.
3) Installing the UMANG app
Unified Mobile Application for new-age governance is a freeware mobile app developed through the initiatives of the Government of India. Apart from multiple other services, employees can view their PF balance with the help of Umang app. One needs to complete a one-time registration using the mobile number. Using the app, one can view the EPF passbook, raise a claim and even track claim using the app.
4) Using the EPFO app
Download the EPFO app, called m-EPF, directly on your smartphones to check the EPF balance. Nowadays, there are multiple apps available to check the EPF balance. Click on "Member", then on "Balance/passbook" after the app is downloaded. You need to provide your UAN and the registered mobile number for the app to fetch the balance. However, there is a limitation of EPF transfer and withdrawal through this app owing to its simplicity.