We all have objectives. But achieving goals requires a lot of commitment, determination, self-control, and effort. The CA(Chartered Accountancy) examination is the main emphasis for those who desire to pursue an experienced professional in accounting. Speaking of CA final examinations, passing them necessitates a great deal of effort and attention. It is one of the trickiest stages of their journey to their objective. But to succeed in tests, you need to make wise decisions and use a logical approach. Hard work alone is not enough.
CA is divided into three levels that are foundation, intermediate, and finals. However, when it comes to the CA final, only roughly 3 to 8% of students pass. And eight really difficult subjects seem to be significant roadblocks on your route to success, but if you are sincere about your desire to add the title "CA" to the beginning of your name and accomplish your goal, you must pass these examinations.
How Can You Prepare effectively for the  Examinations to crack it in the first attempt?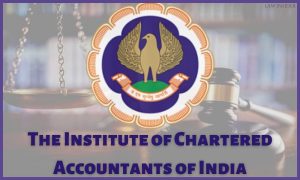 Study hard on weekends
Make the most out of your holiday spare time. You should dedicate enough time to your study rather than squandering hours with your friends. Students only have free time on the weekends while pursuing articleship.
Regular study schedule
You must schedule your study period before anything else. Organize your day into four 4-hour segments. Choose the topics that you are most knowledgeable about. If you are having trouble answering a question, save it for an explanation by your professor or friends instead of wasting time on it. furthermore, Make an effort to revise each chapter just after you finish its lectures.
Application of knowledge
Make a connection between the work you do while in articleship, such as doing audits or generating income statements, and the knowledge you gain from learning. The best approach to remembering a concept for a long period of time is to make it practical in real life. Moreover, it's the best part of CA final examinations as you have already performed all concepts while onboard as an article.
More focus on theory papers
Whether it is a theoretical or practical topic, a thorough study is crucial. You may need to allow some revision time after completing all of your subjects; doing so will assist you in obtaining a good ranking. Theoretical courses are typically not given much weight by students since they believe they are simple to grasp. Furthermore,  you should compile all of the previous years' theory papers to ensure that each topic is strong. It is a fact in CA final examinations that theory papers are more difficult to crack.
Consider MTPs and RTPs
Given that so many questions from this test series repeat regularly, revision test papers (RTPs) and mock test papers (MTPs) are crucial while preparing for CA final examinations. By studying them, you can raise your overall score.
Stay optimistic
The last phases of the CA race may be both mentally and physically taxing. Keeping a positive attitude and remaining calm will increase your self-confidence and assist you in getting exceptional results. Overthinking before such a hard exam can negatively affect your results.
Handwritten Notes
One of the best methods for preparing for the CA final is this one. Nothing compares to the handwritten notes you used for review the day before the test. It is challenging to review the entire study guide and practice handbook in one sitting. Therefore it is advisable to make your own summary notes.
Study the topics with the least amendments first
Whether you wish to self-study or use professional aid is entirely up to you. Start off with applicable subjects like financial reporting, strategic financial management, and advanced accounting. There are no significant modifications to these subjects' content or syllabus in general. The last topics to be covered should be tax, Corporate law and other topics with plenty of modifications.
Read More: 8 Ways to Upskill yourself for the Interview Process