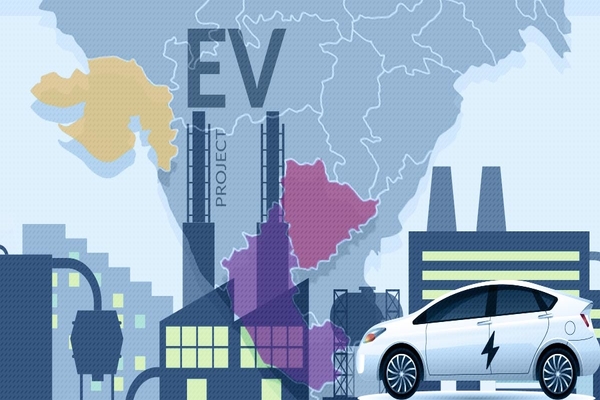 Betting big on Electric Vehicles (EVs), the Government of Andhra Prades has rolled out a new action plan or a new policy that will promote the use of EVs in the state in a big way. Andhra government has set a target investment of Rs 30,000 crore for the next five years and says this will include financial incentives to electric cars makers, battery manufacturers, companies setting up charging stations and the end user. Andhra Pradesh is also the first state to set a target of 10 lakh electric vehicles on roads by 2023.
Further, the states EV policy will reimburse road and registration tax for EVs for next five years. Electric vehicle manufacturers will get a 10% capital subsidy for the first two companies setting up manufacturing units in Andhra Pradesh. More sops including discounts on water and electricity bills will be the additional benefits to set up manufacturing in Andhra Pradesh.
The Japanese carmaker, Toyota has already signed the Memorandum of Understanding (MOU) with the Andhra Pradesh government and has begun feasibility study towards the introduction of "Prius PHEV" and "Small EV Commuter" into the ambitious smart city project at Amaravathi.
Akito Tachibana, Managing Director, Toyota Kirloskar Motor had said "Toyota sincerely appreciate Government's ambitions to reduce the pressing issue of pollution in the country through electrification of vehicles. As a responsible auto manufacturer, we believe that we have a bigger role to play in the nation by addressing the problems of safety, energy security and emissions."
The government of Andhra Pradesh will convert its existing city buses in 4 cities to all-electric buses by 2023 and in the whole state by 2030. Andhra's capital Amravati, Visakhapatnam, Vijayawada and Tirupati will be among the first cities in the state to get electric buses. To support the charging infrastructure, State-run power distribution companies will set up 100 fast charging points in each of the above-mentioned cities. The charging stations will be available in public spaces, commercial and residential building and government offices.
---
RELATED UPDATES
http://updatedyou.com/government-wants-give-rs-2-lakhs-buying-electric-car/
http://updatedyou.com/farmers-benefit-biofuel-policy-2018/
http://updatedyou.com/railways-install-panic-button-trains-women-safety/