With more than one billion active users, WhatsApp ranks among the most widely used chat apps. WhatsApp software is continually adding new features, and every few weeks we find a new, intriguing update. You start up the app, select the contact, type your message, and then push the send button. You're all done now. However, if you believe that its simplicity indicates a lack of functionality, you would be completely wrong. It has just as many functionalities as any other messaging service available. It just excels at concealing those aspects from view.
Every few weeks, we discover a fresh, exciting upgrade to the software, which is always introducing new functions. What are the most recent WhatsApp new features that you should be aware of? If you regularly use WhatsApp for either personal or professional purposes and are looking for ways to enhance your messaging experience, here are useful features that you've likely never explored.
Scroll down to know some less-known WhatsApp features:
Automatically erase your specific chat
WhatsApp is currently rolling out a feature called disappearing messages that lets you turn it on for specific chats. Your whole conversation history will disappear after  90days/7 days/24 hours or like you want if it is enabled. By clicking on the contact or chat's title at the top right of the screen, you may activate WhatsApp's feature for erasing conversations. From the list of options, select Disappearing Messages, then touch On.
Images and videos from WhatsApp groups will not be automatically saved
The majority of us do not like the content that WhatsApp groups push to our smartphones, and having this content appear in your phone's album can be a major issue. The ability to conceal media from specific groups in the gallery has recently been enabled on WhatsApp. Simply open a WhatsApp group, press the group title to see the "media visibility" option, and then choose "No." Although new incoming media will be hidden, the WhatsApp photographs that are currently in your gallery won't be deleted using this strategy.
Specific chat lock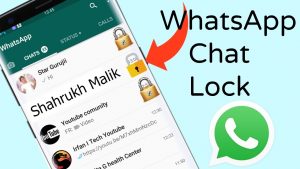 As of right now, users can encrypt their WhatsApp with a passcode or biometrics credentials. It's not exactly a failsafe privacy method because once your app is opened, anyone can still be able to view all of your WhatsApp conversations. A more secure alternative would be to give users the option to lock specific chats or to lock specific chats with a supplementary biometric or password lock. These steps ensure that your private conversations on WhatsApp are protected even if a third party acquires your account access.
Read Deleted message
This message was deleted chat is very annoying Right? .but don't worry there is a way to view deleted messages from your friends' side. Try downloading a notification logging app and giving access to view all notifications. Every alert that arrives will be recorded by this application, which can be a helpful WhatsApp feature if you need to receive a notification again that you mistakenly brushed out.
Get customized notification alerts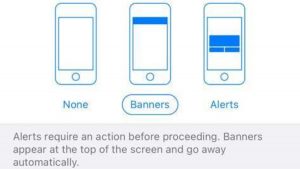 You can establish unique notifications for certain contacts so that they don't all receive the very same beep upon receiving a message. By doing this, it will be simpler to determine who texted you without having to check your phone. When browsing a conversation thread on Android, users should select the Menu icon, choose to Display Contact > Custom Notifications, mark the box, and then complete the configuration. When browsing a chat conversation in WhatsApp on an iPhone, press the contact's name, then select Custom Tone.
Mark the message
By long-pressing the chat header in the "Chat" tab, you can mark the thread as unread if you've read a message but wish to reply to it afterward. This won't delete "Blue ticks" or seen receipts, but it will label the message with a bloated green circle that will give an indication. You can respond to the messages any way you want afterward. This WhatsApp feature serves as a good reminder.