In order to gain from compound growth, investors are frequently urged to make stock investment for a long duration. Understanding the magic of compounding is crucial if one wants to better comprehend the advantages of long-term investing. Understandably, many people don't know where to start because there are hundreds of publicly listed companies you may invest in, not to forget the numerous exchange-traded funds (ETFs) and mutual funds one can acquire. But which stocks should you buy in 2022? we have attempted to accomplish the next best thing, although nobody has a magic wand that can predict which stock investment will yield the highest profits. Let's examine some stocks in this blog that we believe might be excellent picks.
Check below the list of Companies that are worth stock investment in 2022
Reliance
Reliance is a firm with headquarters in India that deserves no introduction because it has experienced rapid growth over time. It currently holds the market's top spot with a market valuation of Rs. 1,795,732.38 cr. Moreover, It has India's biggest market capitalization. The corporation, which is run by Mukesh Ambani, operates in a broad range of industries in India, including retailing, textile products, telecom, petrochemical products, and natural resources.
Tesla 
After an incredible 700% upsurge in 2020, Tesla continued to surpass forecasts with even a 31% YTD increase in 2021. By June 20, 2022, the stock had decreased by 46% from the previous year. Tesla, however, has converted into a profit machine and intends to establish two additional giga factories even before the conclusion of the year, which should significantly enhance its output. Tesla, with a market capitalization of $673.70, is on an unbeatable streak. So you can consider stock investment in it in 2022.
PayPal (PYPL)
PayPal nearly single-handedly revolutionized the online payment industry, but its 2022 performance has been dreadful. Furthermore, the stock has decreased by nearly 63% YTD as of June 20. Despite a slight slowdown in growth, PayPal is still making large profits and reported $25.4 billion in revenues in 2021—an increase of 18% over the previous year. Financial transactions are expected to rise as PayPal continues to expand and attract more consumers, which will be advantageous for PayPal moving forward. So it is one of the best stock investment options in 2022 due to the increase in the trend of online payments.
HDFC Bank
HDFC Bank is the next business in India with the greatest market capitalization. It is a bank that is private. The market valuation of HDFC Bank is Rs. 931,429.06 crores, placing it within the top financial services and banking companies in the nation. It is also the first bank with RBI approval to provide services for the private sphere.
Ford (F)
Ford Motor has had a miserable run over the past 20 years; as of June 20, its stock price is around the level it was in 2001, with something like a 48% YTD decrease in 2022. However, the corporation has new life thanks to its transition into electric and self-driving cars. With approximately 200,000 bookings and planned manufacturing of less quantity, correspondingly, the company's current F-150 Lightning was named the "new Ford." The corporation offers a respectable dividend of approx. 3.56%, making stock investments worthwhile.
APL Apollo Tubes
As the nation's infrastructure investment accelerates and APL Apollo Tubes offers steel pipes and tubes, which are essential for work that is done, the company stands to gain. The business is now India's largest supplier of zinc pipes, which have a variety of uses including railing, cabling, ductwork, automotive (bus bodies), greenhouses shelters, fences and grills, electrical wiring, and scaffolds. As the nation's water supply and transmission networks expand, the company, which also creates black pipes used for water transport, sees enormous potential opportunities. Strong financials make APL a good stock investment alternative for 2022.
Adobe Inc.
Another risk taker that has experienced a sharp decrease and is currently at 36% YTD is Adobe Inc. Many investors interpreted DocuSign's unfavorable prognosis as a hint that the epidemic boom was about to come to a halt and that Adobe would also indeed suffer financially. However, Adobe has been operating at full capacity for decades, and these trends — supported by the firm's cloud and subscription businesses — appear certain to persist. Adobe has increased 148% over the last 5 years and is still a desirable stock investment opportunity this year, notwithstanding some losses this year.
Hindustan Unilever Ltd.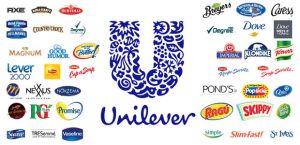 With a market capitalization of Rs. 494,823.92 cr, Hul is a dominant player. It has been operating for even more than 80 years and is an industry leader in India's FMGC sector. In addition, the corporation asserts that its goods are used in 90% of Indian households. Because of consumers' confidence in their everyday items, the stock has increased steadily throughout the years.
Read More: Top 7 reasons for making a gold investment