Learning to drive is an amazing experience for many people, especially those who are enthusiastic about driving. However, as an Indian resident, you must have a driver's license to drive a vehicle. A driving license is a government-issued certificate that allows an owner of the vehicle to legally drive on public highways. Due to a rise in the frequency of accidents caused by unauthorized folks over the years, the Delhi government has enacted stringent fines and punishments for people operating motor vehicles without a driving license. Furthermore, if you are driving a vehicle without a valid driver's license, you will be unable to obtain insurance in the event of an accident.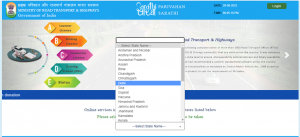 So, to make it easier for you to obtain a driving license in Delhi here is a guide on obtaining it following a simple procedure using an online/offline process:
Driving License (DL) Types issued 
You can apply for a driving license at an RTO near your home in Delhi based on the type of vehicle you intend to use.
Motorcycle license with no gear

Driving license for light motor vehicles issued: (cars, SUVs, MVPs)

Driving license for cargo trucks 
Driving License Eligibility Criteria
Here are the requirements for obtaining a permanent driving license in Delhi.
Applicants must be at least 18 years old.

After getting their learning license, individuals must apply for DL within 30 days.

The LL should be no more than 6 months old from the date it was issued.

Applicants must show up for and pass the licensing examination and test.
How to Register for a Driving License Online 
The following are the steps for applying for Dl online:
Browse the website parivahan.gov.

Choose the "Driving License Related Services" option from the online services sidebar.

Choose the state i.e. Delhi where you want to apply.

Select the "Apply for a Driver's License" option.

Fill out the applicant information.

Attach scanned copies of all required documents. as well as the application fee

Schedule a driving license test and present for the testing as scheduled.

If the candidate passes the test, the DL is delivered to their home.
How to Apply for a Driving License in Delhi Offline
Complete Form 2 for LL at your closest RTO or print it from the Parivahan portal.

Contact the RTO with the necessary documentation and your request for filing to obtain your application ID as well as an LL test slot.

Your application ID will be needed when you attend the preliminary exam.

You can get your Learning License right away if you pass the test.

After a month, you will be prompted to select your driving test date.

Pay the charges for a driver's license and get your receipt.

Pass the driving test at the RTO on the designated date and time.

The RTO officials will capture your biometric information and provide you with a permanent DL within a few days, which will be delivered to you at your doorsteps.
Documents Required for Obtaining a Driving License in Delhi
Having the appropriate papers on hand will make the DL application form go more smoothly for you. The following are some of the required documents while applying for a driving license in Delhi.
Form 2 is completed for the application for a driver's license.

Certification of Physical Fitness i.e. blood test from government authorized hospital

Evidence of residency (Voter ID, ration card, passport, etc.)

Age proof ( recognized educational certificate, birth certificate, etc.)

Copies of PAN cards  and Genuine LL copy

Photographs of the candidate

Payment receipt of fees deposited with RTO
Read More: Government v/s private jobs. Which option is more favorable in terms of benefits, security,..?