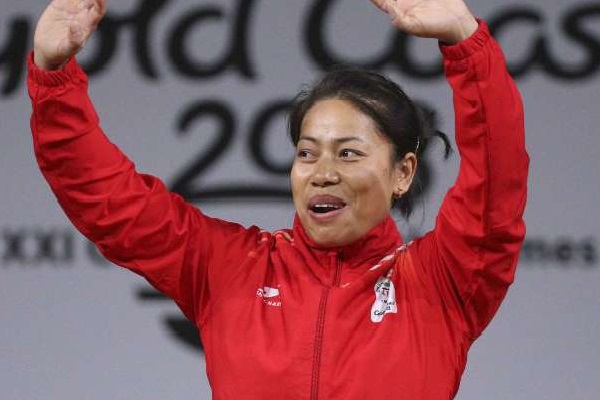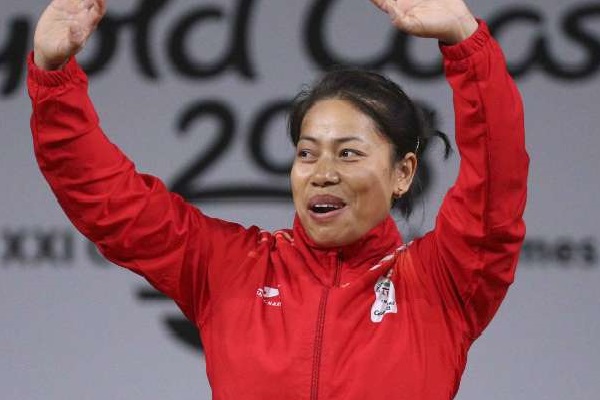 Sanjita Chanu wins the second gold medal in weightlifting for India with a lift of 192 kg. Defending champion Papua New Guinea's Loa Dika Toua came  second with a lift of 182 kg. The Manipuri girl set the Commonwealth Games record with a lift of 84 kg in the snatch round and then followed it up with a 108 kg lift in the clean and jerk round.Participating in the 53 kg category this time, Sanjita had won gold in Glasgow in 2014 in the 48 kg category.
"Although I had done better in the Commonwealth Championships, I am ok with what I managed today," Chanu, an employee of the Indian Railways, said after her triumph.
Sanjita broke down when she was presented her medal, the performance pressure of the last few months finally released.
"A lot of people said that probably I wasn't good enough for a medal. My back injury that I picked up at the World Championships last year is still not fully healed. I am probably at 90 percent right now," said the soft-spoken youngster.
"Our physios are not allowed to be with us in the competition area due to accreditation issues. I broke down at the medal ceremony thinking about all that.
It all just came crashing down, the pressure of the past few months," she added.
Sanjita had won a 48kg category gold medal at the 2014 Commonwealth Games in Glasgow.
"I am quite happy with the achievement that I claimed two gold medals," she said.
The record she broke today was also in the name of an Indian, Swarti Singh, who lifted 83kg in snatch at Glasgow Games.
Sanjita had earlier claimed the gold with a total effort of 195kg (85kg 110kg) in the Commonwealth Championships last year.
Indian weightlifters have claimed two gold and a silver thus far in this edition of the Games.
Yesterday, Mirabai Chanu (48kg) had smashed three Games records en route her gold medal after P Gururaja opened the medal account with a silver in the men's 56kg category.