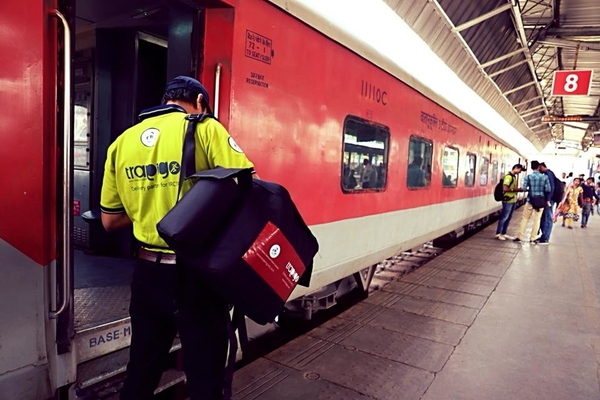 IRCTC announces new tie-ups to make sure Indian Railways passengers enjoy tasty meals in trains! If you are a frequent user of Indian Railways then this news is going to make you very happy, as now onwards, you will be able to order local cuisines while travelling in trains. In an attempt to boost the e-catering service of the national transporter, the catering arm of Indian Railways, Indian Railway Catering and Tourism Corporation (IRCTC) recently came up with an interesting initiative. To increase the choice of local or regional cuisine for the railway passengers travelling on trains, IRCTC has decided to rope in more number of reputed as well as reliable aggregators in the field of catering. IRCTC has joined hands with delivery service partner TRAPIGO to provide local cuisine to Indian Railways passengers.
According to an IRCTC press release, the delivery service partner TRAPIGO is a last mile 'B2B' logistics service provider for food products. Interestingly, TRAPIGO is a startup launched by IIT-IIM and NIFT graduates. IRCTC claims that ensuring reliable delivery of hot as well as fresh food items from the choicest restaurants in the city is one its top priorities. IRCTC has chosen TRAPIGO, which has its own fleet of delivery boys in co-branded uniforms, and also it gives the guarantee of the execution of service. Passengers while travelling via train can place their food order through the official e-catering website of IRCTC ecatering.irctc.co.in or by IRCTC's 'Food-on-track' app on their smartphones. The food order placed by passengers will be then delivered by TRAPIGO in neat packaging with co-branded stickers, tapes etc. and that too only at a nominal additional cost of Rs 15.
The new service has been started today onwards in Nagpur. However, the service has been started on a pilot basis with expansion plans including other cities in the North-Central belt of the nation like New Delhi, Jhansi, Itarsi, Bhopal and many others.
---
RELATED UPDATES
BHIM app receiving this big update: Know what it is and how to use it
http://updatedyou.com/landline-phones-get-smartphone-like-features-sms-chat-now-possible/
http://updatedyou.com/facebook-train-60000-indian-women-safe-use-internet/