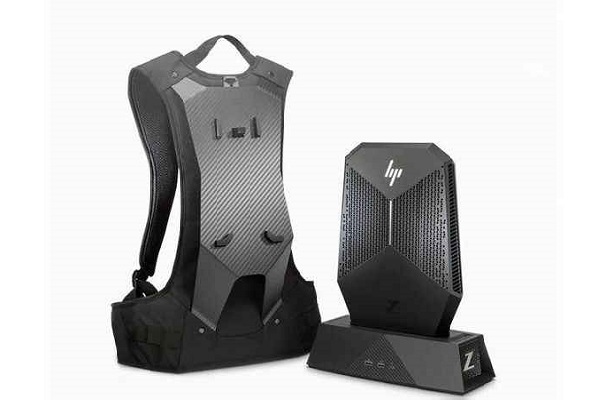 HP India on Monday launched its commercial Virtual Reality (VR) solutions and services — including the world's first professional wearable VR PC — for businesses in the country.
The PC and printing major launched HP "ZBook 17" mobile workstation at a starting price of Rs 165,000, HP "EliteDesk 800" G3 Tower at Rs 72,000 and the professional wearable HP "Z VR" backpack at Rs 325,000.
"Making the most of VR technology requires a collaborative relationship between customers and partners. HP is uniting powerful commercial VR solutions to reinvent the future and create a unified portfolio of commercial VR devices," Vickram Bedi, Senior Director, Personal Systems, HP Inc India, said in a statement.
The commercial VR solutions and services offer businesses help in product design, architecture, healthcare, first responder training, automotive and entertainment.
HP "Z VR Backpack" solution lets uesrs move and maintain total immersion with high-octane visual performance and docking capabilities that transform it into a manageable, powerful desktop PC experience.
"Businesses can use VR to deliver safe and effective simulated training in dangerous environments, in medical training or for heavy/large equipment operations," HP Inc said.
HP "ZBook 17" mobile workstation promises power and performance and can be configured with the optimal horsepower and graphics solutions to bring VR content to-life in an ultra-smooth 90-FPS VR experience.
HP "EliteDesk 800" G3 Tower — a VR-certified PC — has a redesigned 26 per cent smaller chassis for the modern workplace.
"It is ideal for companies wanting to future-proof their technology and deliver state-of-the-art capabilities," the company said.
The HP technology not only provides commercial-grade reliability but also the complete VR ecosystem with Intel, NVIDIA, Technicolor, HTC Vive and others, the company added.