Booking train tickets has become simpler! According to Indian Railways, customers can now order tickets by simply using a QR code. The Southern Railway's Palakkad division has reportedly implemented a mechanism for unreserved online bookings that uses QR codes.
In the Palakkad division, 61 train stations, comprising Mangaluru central and Mangaluru, now have the facility. The private agent-operated halt stations along the Southern Railway routes will not have access to this recently launched service.
Passengers must download the Rail UTS Application in order to purchase train tickets using a QR code. Travelers will need to register their information and choose their route after the QR code is scanned under the Settings tab in order to proceed with payments. They can then settle using their Railway Wallet, Paytm, credit or debit card, or online banking. Through the QR code method, platform tickets and season ticket renewals are also accessible.
How to purchase train tickets with a QR code scanner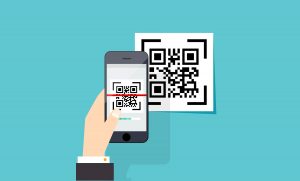 An SMS with the Address of the QR Code is delivered to the passenger's mobile phone number when a booked ticket has been purchased from any location. The traveler will tap the QR code URL within his or her SMS and the booked ticket's QR code will appear on the customer's mobile web browser when they arrive at the station or check their tickets.
There is a step-by-step procedure.
Open the Indian Railways UTS application in step one to begin purchasing unreserved tickets online.

There will be a QR Registration option underneath the Buy Ticket Menu.

Next, go to the railroad station where a QR code is posted and scan it.

Choose the final location and additional fields.

Pay for the ticket, at last, to instantly generate the receipt
Other facilities
For short-distance railroad customers who depend exclusively on unreserved tickets, the railroad has established registration offices/Station Ticket Booking Sevaks (STBS) at stops to issue open (generic) tickets. Stop clerks are used at halt stations to handle tickets. For assistance with rush hour booking, the railway has designated Jansadharan Ticket Booking Sevaks (JTBS) just outside of the station. Passengers can also use Automatic Ticket Vending Machines (ATVMs) to buy tickets immediately utilizing the smart card issued by the Railways. Owners of smart cards are eligible for a 3% bonus on completed recharges.
Read More: Tax Planning Strategies for Salaried and Non-Salaried Payers