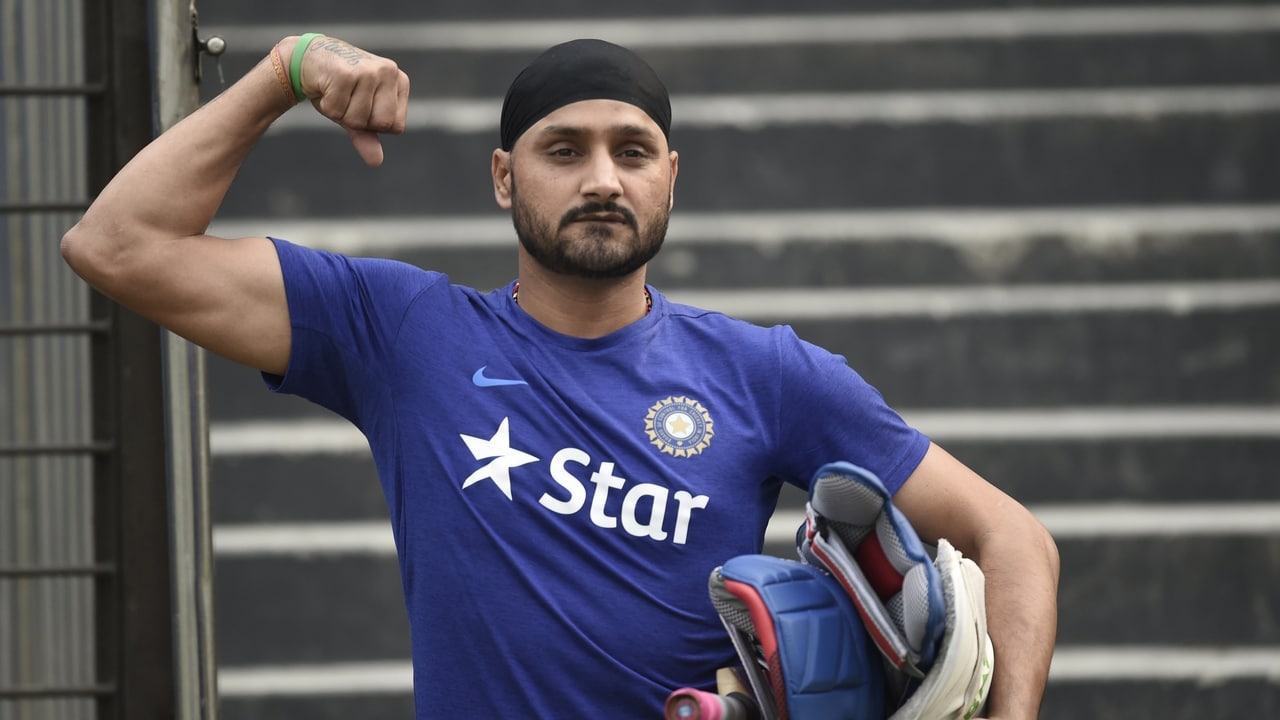 Veteran off-spinner Harbhajan Singh has said India should boycott Pakistan in the upcoming ICC World Cup 2019 as a mark of protest for the ghastly Pulwama attack. Harbhajan's comment came just a few days after a suicide bomber rammed an explosive-laden SUV in a CRPF convoy, killing 40 personnel and leaving many fatally injured. Pakistan-based Islamist militant group Jaish-e-Mohammad (JeM) has claimed responsibility for Thursday's car bomb attack on a security convoy. Since the attack, a wave of outrage and anger has covered the entire nation.
There are widespread calls to boycott Pakistan from every sphere and cricket has not remained far behind. On Saturday, the Cricket Club of India had covered the portrait of former Pakistan captain Imran Khan while on Sunday the PCA stadium in Mohali removed all the photos of the Pakistani cricketers. On Sunday, the IMG-Reliance pulled out of its deal to produce television coverage of the Pakistan Super League worldwide. DSport, the television channel showing the PSL in India, has also stopped its coverage.
There are now calls to boycott Pakistan in the World Cup and Harbhajan is also in its favor. The World Cup-winning spinner said India is powerful enough to do well in the World Cup without having to play Pakistan. India will need to forfeit valuable points if they concede their fourth match of the tournament on June 16.
"India should not play Pakistan in the world Cup. India is powerful enough to win the World Cup without having to play Pakistan," Harbhajan Singh told Aaj Tak.
"This is a difficult time. The attack that has happened, it was unbelievable and it's very wrong. Strict action will surely be taken by the government. When it comes to cricket, I don't think we should have any relations with them otherwise they will keep treating us like this."
"I don't think we need to have any relations with Pakistan or play any cricket with them. I don't think India should play the World Cup match against Pakistan. Country comes first and we are all standing behind our country. Cricket or hockey or sports, it should be kept aside because this is a huge thing and repeatedly our soldiers are killed. We should stand with our country. Cricket or hockey or any sport, we don't need to play with them," he added
Knockout scenario
India, however, faces a tricky situation in the showpiece event. Even if they boycott Pakistan in the group stage, they can meet them in the knockout stage. When asked about that, Harbhajan said India can cross the bridge when it came to it in that case.
"We are too small to discuss what needs to be done – there are big people sitting in power who can take a call. What happens if we have to play Pakistan in the semi-final or final? There's plenty of time for June-July. The people in power will need what to do. But nobody can harm India. What happened in Pulwama is tragic. We are safe today only because of our defence forces," Harbhajan said.
India, nonetheless, has already suspended the bilateral ties with the arch-rivals. Both the teams had last played a bilateral series in 2012 when Pakistan had visited India for a limited-overs format tour only.