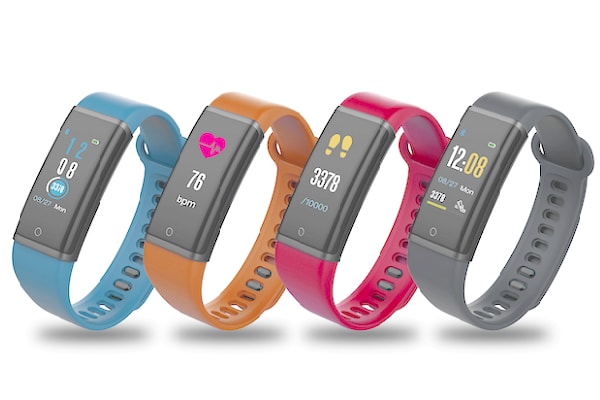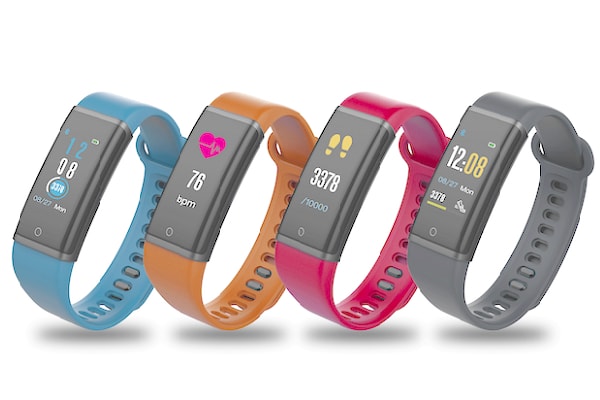 Lenovo on Tuesday launched two new fitness trackers in India – HX03F Spectra and HX03 Cardio. The fitness trackers will be available exclusively via Flipkart starting today for HX03 Cardio and May 3 for HX03F Spectra.
Lenovo HX03F Spectra is priced at Rs 2,299, while the HX03 Cardio will retail at Rs 1,999. HX03F Spectra comes with a colour large display, a dynamic heart rate monitor, activity tracker and multi master interface switching. It is also IP68 certified making it water resistant.
HX03 Cardio, on the other hand features a 0.87-inch dots OLED Display, an intelligent alarm clock, and a detachable direct USB main body. It also shows incoming calls and information reminders. HX03 Cardio is fuelled by a 80mAh battery.
Lenovo is looking to make smart wearables in India and raise its share of the local market by three-fold, in a plan that will help boost Prime Minister Narendra Modi's scheme to promote the country an electronics manufacturing hub.
The company is targeting to corner by this year a 20% share of India's market for wearables, such as smartwatches and fitness bands, Sebastian Peng, head of accessories at Lenovo Mobile Business Group, told Reuters in an interview on Tuesday.
Since the firm started selling its wearables in India last year, the company has achieved 6-7 percent of the market share of smart wearables in the country, he said. The company is now planning to start manufacturing in India, where the smart wearables market is expected to grow 30-40% this year, Peng added. Lenovo currently makes its wearable products in China.
"We have started talks with local manufacturers to start manufacturing within the country. We're trying to start these operations some time this year," Peng said over the phone from New Delhi, where he is attending a product launch.
Lenovo has already partnered with homegrown e-commerce firm Flipkart to sell wearables on its platform, said Naveen Bajaj, India head at Shenzhen Aodishi Technology, which is Lenovo's authorised overseas accessories distributor.
Lenovo, which also makes products ranging from smartphones to laptops, will expand its wearable offerings on other e-commerce portals, such as Amazon.com.
The company will push to establish a physical retail network as well, starting with major Indian cities.
"Smart wearables is the key category we're trying to push for this year. We are very confident that we can achieve our target," Peng said.
India's wearables market was worth $157 million in 2017, according to International Data Corporation. Other wearable sellers in the country include Xiaomi Technology, Huawei and Fitbit.
Once local manufacturing kicks off, Peng said the company would consider India as an export hub for wearables.