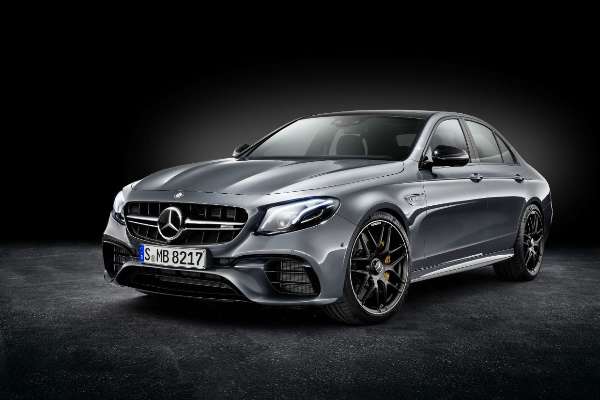 Mercedes-Benz has announced that its latest super model, the Mercedes-AMG E 63 S, will be launched on May 4, 2018. The E 63 might not need any introduction, but this car's different from the models it succeeds.
To start with, it will only be available with an AWD configuration, which means the added power and torque will now be translated to actual speed more effectively. And with 603 bhp and 86.7 kgm from the 4-litre bi-turbo V8, there's enough grunt to commission the need of some sort of safety net.
But you should decide to let the rear tyres rotate more than the front runners, there's the Drift mode. That essentially turns the E 63 S into a RWD saloon with lots of power. And when you want to go back to making serious progress, there's always the 4MATIC AWD system available. And before you question its existence, apart from the adding stability and capability to tackle higher speeds, it, with the help of a nine-speed automatic unit with a wet start-off clutch, can make the E 63 S achieve a 0-100 kph in just 3.4 seconds.
Elsewhere, the E 63 S gets dynamic engine mounts, variable damping for air suspension, an electronic rear differential, speed-sensitive AMG steering, optional carbon ceramics, and even a Race mode. Keeping it all environment-friendly, AMG has also added a half-engine mode, which basically deactivates four cylinders when on minimal load.
The company not just broke its own sales records in India recently, it also sold more than 130,000 AMGs globally. Which for a performance-orientated brand is quite an achievement. With the introduction of the Mercedes-AMG E 63 S 4MATIC , that number is only bound to go upwards.