Non-resident Indians (NRIs) with valid Indian passport can apply for Aadhaar on arrival, without the 182-day waiting period, with the government issuing a notification in this regard.
Following the notification, the Unique Identification Authority of India (UIDAI) has also come out with a circular stating that "NRI after his arrival in India, shall be entitled to obtain Aadhaar number".
The modalities for application remain more or less unchanged, a UIDAI source said adding that NRIs with Indian passport can now apply for biometric ID on arrival or by scheduling a prior appointment, thus doing away with the requirement for a mandatory 182-day waiting period.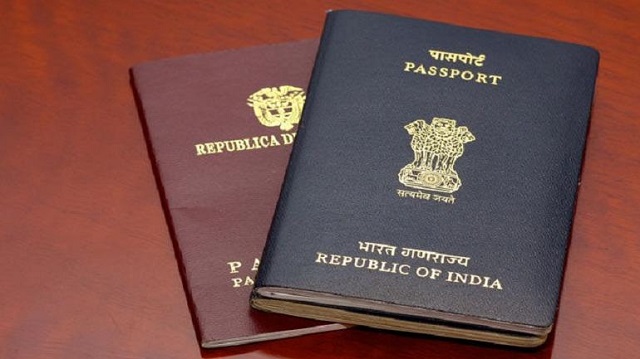 UIDAI circular said valid Indian passport will be accepted as proof of identity, proof of address (PoA) and date of birth document.
"In case NRI's passport does not have Indian address, he shall be allowed to submit any of the other UIDAI-approved PoA documents as proof of address," said the circular issued on Monday.
It may be recalled that in her Budget speech on July 5, Finance Minister Nirmala Sitharaman had said, "I propose to consider issuing Aadhaar card for non-resident Indians with Indian passports after their arrival in India," without the stipulated waiting period.
PSC Is Mandatory For All Passport Applications: 
THE DEPARTMENT OF Foreign Affairs said that introducing the Public Services Card (PSC) as a mandatory requirement for all passport applications would have a "significant negative impact" on processing times.A senior civil servant in Foreign Affairs told colleagues from the Department of Public Expenditure and Reform (DPER) and the Department of Employment Affairs and Social Protection (DEASP) in October 2018 that making the PSC a requirement would also "seriously undermine" its plans for people to renew their passports online. 
Government has so far said it rejects the findings from the commissioner and will fight them in court if necessary.
It has sought to expand the number of government services you need a PSC for in recent years, including for driving licences and as an age card. Earlier this year civil servants within government departments were even told to look at making the PSC a potential replacement for the Medical Card. 
Last week, however, the Department of Foreign Affairs said that the Passport Service will no longer be required for first-time passport applicants. A spokesperson said Tánaiste Simon Coveney had directed that a "review" of the documents required be undertaken with specific reference to the PSC, and this review had resulted in it no longer being a requirement.