WhatsApp New Feature: This Facebook-owned messaging service boasts over two billion users on the encrypted platform. The company is constantly adding new features to its service to make it more user friendly or to make it more privacy-friendly. A new WhatsApp feature that has been in the works for some time has now been added to the latest beta version of the app, allowing users to send content in a more privacy-friendly mode called View Once.
According to a report by WABetaInfo, once the image or video is shared in this mode, the sender can keep a track of the status of the message. The sender will be able to check if the message has been delivered, seen and opened.
While the recipient will get one chance to view it, he or she will be able to take a screenshot of the media. The sender will not be notified about the screenshot, because the app still does not have screenshot detection.
The feature was previously referred to as expiring media messages. It is worth noting that Signal, widely considered the world's most secure messaging app has had this feature since January 2020.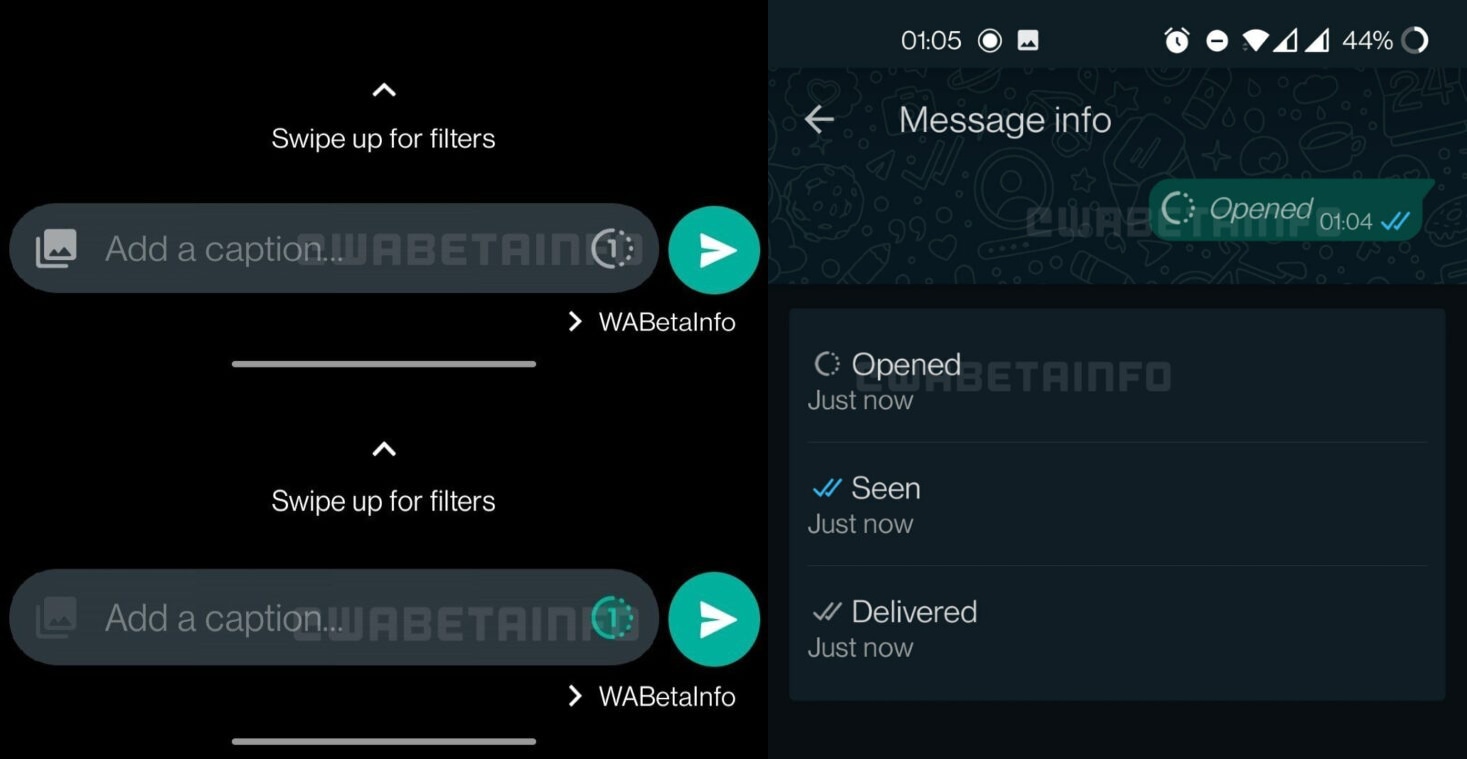 The View Once feature will also be available in groups. Each member will get a chance to view the media. The sender will also be able to check who in the group has opened the media and who has not.
Blocked contacts can still interact with each other in groups and hence will still be able to view the media under 'View Once'.
For users who have disabled read receipts, the report states that if a user has disabled read receipts for messages, they will not be able to see when a View Once photo has been opened. However, recipients might be able to see when that user has opened a View Once photo sent by them. Blocked users in common groups will also be able to see these images. Similarly, just like read receipts continue to work in groups, WhatsApp will show when all participants have opened a photo set to view once, even if some of them have disabled read receipts.
The View Once feature will be rolled out for WhatsApp beta for Android 2.21.14.3 version. iOS Beta users will also get the feature soon.