Online payments have made it possible for us to conduct transactions at any time and from any location with only a few clicks. However, one false click might land you in serious money woes. Regardless of whether you're a regular user of internet banking or are wary of it, some precautions must be taken before conducting a digital transaction. Accessing banking products and services is no longer a hassle thanks to technological advancements. Digitalization is becoming our go-to companion for everything from e-shopping to paying bills. Though technological advancements have made banking more convenient for us, it has also heightened the risk of online banking fraud significantly. As a result, you must know how to protect yourself from such threats.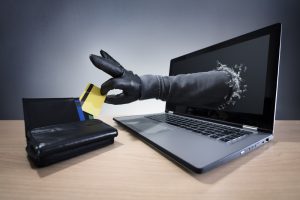 Here are seven methods to help you avoid online banking fraud:
Resist utilizing public computers for Online banking.
Using a public device exposes your bank account details to risks, and hackers might quickly obtain your safe information, putting you in danger of losing money in your bank account. Make it a life habit to refrain from using public computers for online banking to avoid the hassle of dealing with theft.
Install strong antivirus software
With cyber-attacks on the rise, it is critical to use security software on your laptop. It is essential to install, update, and enable antivirus software on your machine regularly. This aids in the detection of vulnerabilities and suspicious attacks that may result in the loss of confidential material due to online banking fraud.
Use Caution Whenever Using the Card
When paying at a store, restaurant, or for delivery service, you just shouldn't leave your card unattended. Assess to see if the card reader POS equipment is legitimate or if a card skimmer in the masquerade captures all the details to steal your funds. Allow foreign transactions only when traveling outside of India, as it eliminates the two-step authentication needed for transactions in India.
Never follow hyperlinks in Texts or emails that appear dodgy.
The most prevalent methods of luring people into theft are link baiting, bogus mail, and Texts. These links may appear legitimate and may entice you with boasts of winning the jackpot or landing a job in another country. Do not click on such hyperlinks since they may take you to a malicious website and deactivate your mobile's security protections. If you accept an unsolicited call, it is best to hang up.
Avoid public wifi while making online payments
The desire to utilize free Wi – fi access at a restaurant, hotel lobby, or airport can lead to financial theft. When doing a cash transaction, resist using open hotspots. Connections are more vulnerable to data robbery since their cryptography is easily hacked to gain access to the user's sensitive data.
Always visit authorized sites.
Be wary of impostor websites, which may appear official or employ the same web domain name as the actual one listed in the URLs. Check at "https://" & "www" and the lock icon in your device's URL field.
Retain Your Login detail's privacy
Passwords should not be shared, and files and documents of financial information should not be left in an unprotected area. Update your passwords daily for further security, and use a blend of letters, digits, and unusual characters whenever possible. Alter the default password and SSID for your wireless connection (name used to identify your network). Avoid broadcasting your SSID and think about utilizing cryptography on your connection.
Don't install random applications
You must not install any random applications from sites that are unfamiliar to you. Look for specifics about the software you would like to download. Before utilizing an application, look into its creator, rating, and recommendations. It is especially crucial in the Android operating system, where fake ones are common.