NEW DELHI: As air pollution levels began to trouble people living in the national capital, Delhi Chief Minister Arvind Kejriwal today announced details of its odd-even scheme which would be implemented for a period of 12 days from next month.
Highlights:
Odd-even traffic rule will be implemented in Delhi from November 4 to 15, Chief Minister Arvind Kejriwal announced

Any violation of the traffic rule would incur a fine of

₹

4,000
"Odd-even scheme will be implemented from 4th November to 15th November. The scheme will also include vehicles coming from other states, and only be implemented on non-transport 4-wheeled vehicles, 2-wheelers will be exempted," Kejriwal said.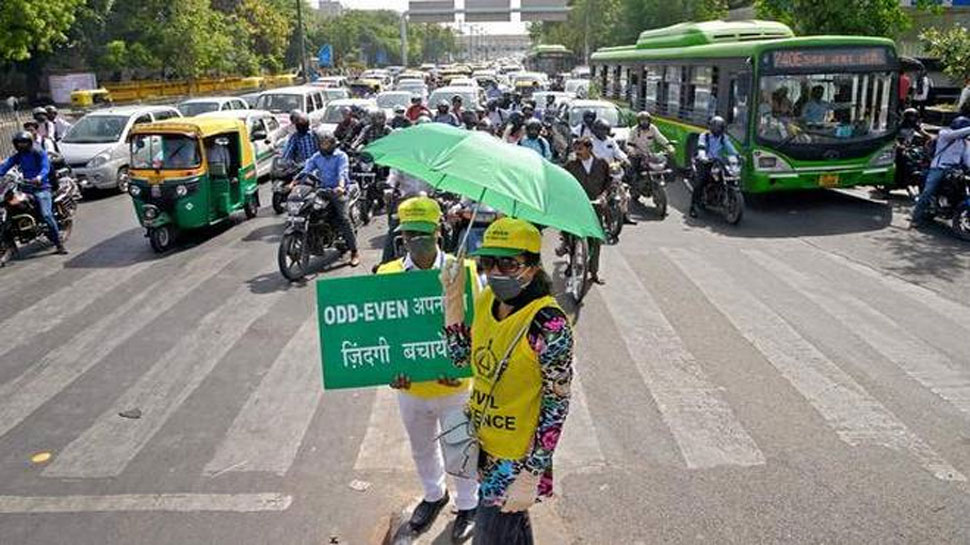 Odd-even timing, fine, dates:
The odd-even rule will be applicable in Delhi from 8 am to 8 pm, except on Sundays. Any violation of the traffic rule would incur a fine of ₹4,000. Last time when the odd-even scheme was implemented by the Delhi government in January and April 2016, the violation was punishable with a fine of ₹2,000.
It would be for the third time that the odd-even rule will come into force in Delhi.
Cab aggregator Uber has already announced that to give relief to commuters, it will deactivate surge pricing when the odd-even rule will be in force.
Who is exempted from odd-even:
The Delhi government has also exempted the following from the odd-even rule: President, Vice President, Prime Minister, governors, CJI, Speaker of Lok Sabha, vehicles of union ministers, Rajya Sabha and Lok Sabha Leaders of Opposition, vehicles of chief ministers of states & UTs, vehicles of Supreme Court Judges, UPSC Chairperson, Chief Election Commissioner, Election Commissioners, CAG, Dy Chairman Rajya Sabha, Dy Speaker of Lok Sabha, Lt Governor of Delhi, Judges of Delhi High Court, Lokayukta, vehicles carrying school students and women-only vehicles
Kejriwal has also made it clear that the Delhi chief minister and other ministers will also not be exempted from this rule.
Vehicles entering from outside of Delhi will also have to adhere to this rule. So if you are coming to Delhi from Noida, Gurgaon or Faridabad, the rule will apply to you as well.
Bikes will, however, be exempted from the odd-even rule.
"We are encouraging people to share vehicles, to reduce congestion on the roads and bring down the pollution. But if we increase the parking fee also during the same time, it will lead to chaos, so there is no such plan as of now," he added responding to a query. As many as 16 teams conducting vigilance across the city and violators are being fined.