UAE's Golden Visa: In 2019, the United Arab Emirates (UAE) implemented a new system for long-term residence visas, thereby enabling foreigners to live, work and study in the UAE without the need of a national sponsor and with 100 per cent ownership of their business.  
The 2019 amendment was brought about in a bid to attract new foreign residents, particularly to the emirate of Dubai, following the economic upheaval.
Bollywood icon Sanjay Dutt, on Wednesday, took to Twitter to thank the United Arab Emirates (UAE) government for granting him the much-coveted golden visa that came into effect in May 2019 following approval from the Prime Minister and Ruler of Dubai. 
Sharing photos, Dutt tweeted, "Honoured to have received a golden visa for the UAE in the presence of Major General Mohammed Al Marri, Director General of @GDRFADUBAI. Thanking him along with the @uaegov for the honour. Also grateful to Mr Hamid Obaidalla, COO of @flydubai for his support."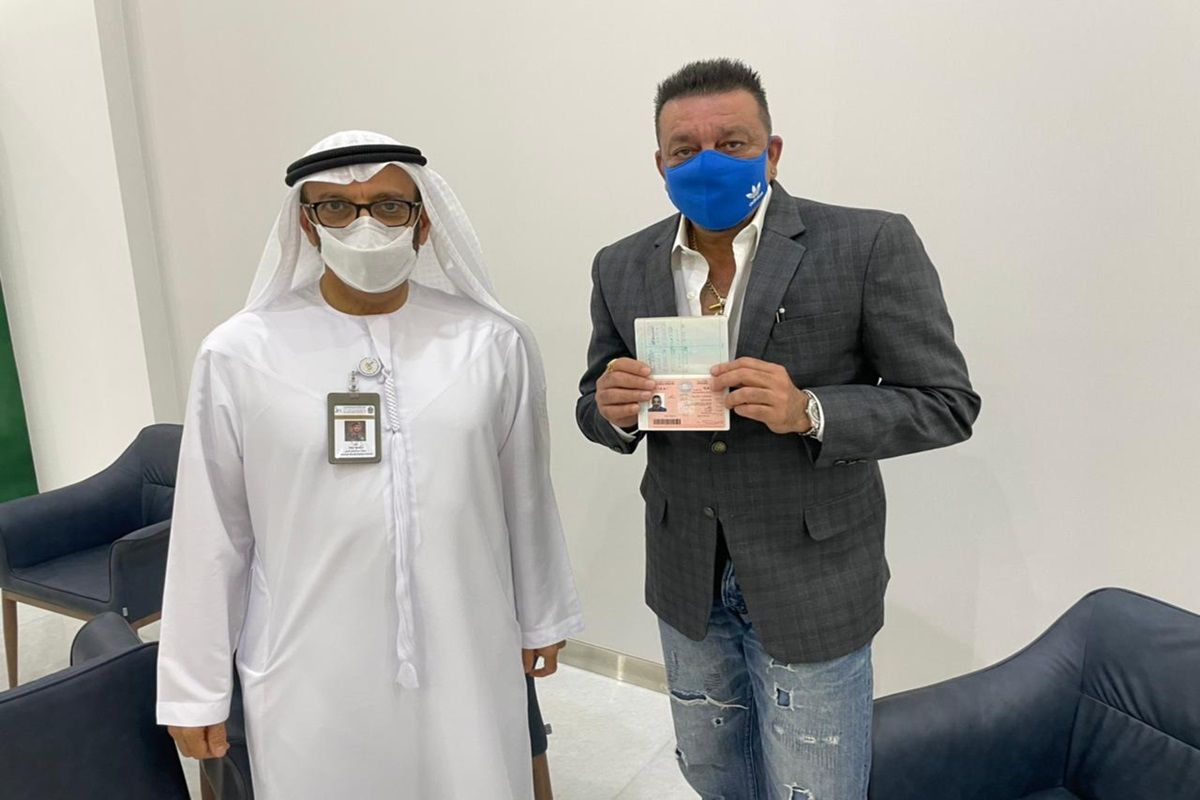 What is the Golden Visa?
Essentially, the golden visa is a long-term residency visa. It was originally drafted as a permanent residency programme, however, the General Directorate of Residency and Foreign Affairs later clarified that it was actually a long-term, 5 or 10-year visa that was renewable. 
Following its launch in 2019, the visa quickly attracted applications from over 400 investors and businessmen, along with members of their families. Several more visas have been granted since. 
Typically, the golden visa is targeted at wealthy individuals keen to offer the UAE significant investment in exchange for an opportunity to reside within the country. The system also functions as a way for the UAE government to broaden its tax base. In recent years, the UAE, with its tax-free and business-friendly environment, has emerged as one of the most attractive destinations for entrepreneurs and investors. 
Golden Visa – 10-year visa
To avail a 10-year residence visa in Dubai, one investor must make public investment of AED 10 million.
Investor must make sure that amount invested must not be loan one.
The investment needs to be retained for at least three years.
There should be a financial solvency up to AED 10 million.
The 10-year UAE visa includes the spouse and children, one executive director and an advisor.
This 10-year long visa may be extended to include business partners, providing that each partner contributes AED 10 million. The long-term visa can also include the holder's spouse and children, as well as one executive director and one advisor. This visa may also be renewed.
Eligibility for a 5-year visa
* The investor must invest in a property of a gross value of not less than AED 5 million.
* The amount invested in real estate must not be on loan basis.
* The property must be retained for at least three years.
Entrepreneurs
This category includes those having an existing project with a minimum capital of AED 500,000, or those who have the approval of an accredited business incubator in the country.
The entrepreneur is allowed a multi-entry visa for six months, renewable for another six months. The long-term visa includes the spouse and children, a partner and three executives.
Outstanding students
* Outstanding students with a minimum grade of 95% in public and private secondary schools.
For Dubai visas, you can contact Amer service on the toll free number 800 5111 if you are living in the UAE. If you are outside the UAE, call Amer on the toll free number +9714-313-9999.
.
How to get UAE Golden Visa?
Those who are interested in applying for the UAE Golden Visa may do so via the website of the Federal Authority for Identity and Citizenship — ICA (the eChannel for residency and citizenship), or the General Directorate of Residency and Foreigners Affairs (GDRFA), which works under the ministry. Please note that the ICA offers only online channels whereas the GDRFA offers both online and offline channels. Candidates will be required to submit their necessary documents and must declare that they are willing to relocate to the UAE in accordance with their business venture. Depending on your profession and the purpose of your stay, a certain amount of deposit will have to be initiated from your end. This will be mentioned on the website in detail.