Living in a metro city and switching jobs is the main reason why people end up with multiple bank accounts. The problem with the multiple accounts is that you need to maintain the average monthly balance (AMB) in each account. Failing to do so may attract penalties and impact your credit score. Therefore, it is advisable to close the bank accounts that are not used actively.
Highlights:
In India, almost half of the account owners have an account that remained inactive in 2016

Jan Dhan Yojana scheme brought an additional 310 million Indians into the formal banking system by March 2018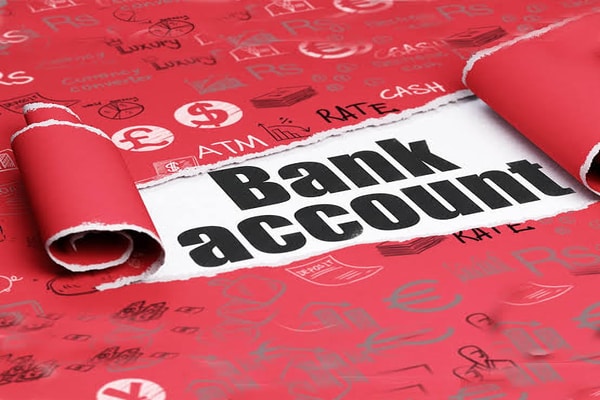 According to the World Bank's 2017 Global Findex report, globally, one in five account owners has an account that was inactive in the past year. In India, almost half of the account owners have an account that remained inactive in the past year (2016). This is the highest in the world and about twice the average of 25 per cent for developing economies. The report highlighted that the part of the explanation might be India's Jan Dhan Yojana scheme, developed by the government to increase account ownership. This scheme was launched in August 2014 and had brought an additional 310 million Indians into the formal banking system by March 2018, many of whom might not yet have had an opportunity to use their new account.
Why is it advisable to avoid multiple bank accounts?
According to Sebi registered investment adviser Jitendra Solanki, "You have to keep a minimum balance in all the accounts. This unnecessarily creates a worrisome for the account holder if they are not using all of them. Also, the cash kept in the unused account remains unutilised. If you are unable to maintain the minimum balance you end up paying charges and penalties as well."
What To Do To Close Bank Account:
1. Before you choose to close your account, you should atop all your automated debits. In case your old bank account is linked to pay the monthly loan EMIs, systematic investment plan (SIP), recurring deposit (RD) amount, credit card payment, deposits or standing instructions, you will require to provide a new alternative bank account number to your lender to debit. This can be done by filling up a de-linking account form at the time of closure.
Usually, it takes a week to 10 days to close your other relationships connected with the bank account which you have decided to close. Once this procedure is complete, you can proceed to close your bank account.
2. Take the account closure form from the bank and cite the reason for the account closure. It must be signed by all the account holders. There is one more form in which you have to fill up mentioning the details of the account into which the balance funds can be transferred. It is advisable to visit the bank branch personally in order to carry out account closure.
3. During the closure of the account, banks ask you to submit the unused cheque books, credit and debit cards, passbooks, and any other document given by the bank, along with the account closure form.
4. Banks do not charge for the account closure within the 14 days of opening an account. Any account closure carried after 14 days but before the completion of one year may subject to account closure charges. For instance, closing your account in SBI after 14 days of opening and before one year will cost you Rs 500 plus GST. However, no charges would be levied if the account is closed after one year of account opening.
5. While closing your account, update your new account details. In case your pension income from the government service after retirement was being deposited in the old account, then inform and update your government employer with new account details.