In view of the heavy rush in several Special trains, the Ministry of Railways has decided to run 20 pairs (40 trains) of clone Special trains from September 21, which will be fully reserved and will run on notified timings. The reservation for these trains will start on September 19.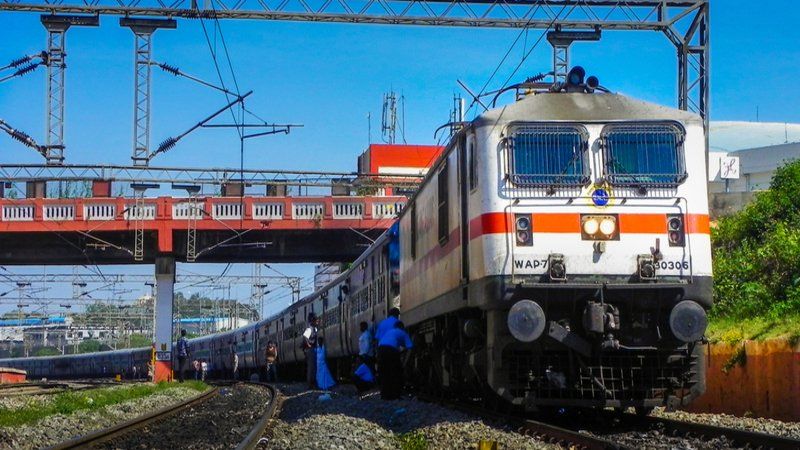 The stoppages of these trains will be limited to operational halts.
The 19 pairs of clone Special trains will run by utilizing Humsafar Express rakes, consisting of 18 coaches each, while 1 pair 04251/04252 Lucknow-Delhi clone Special with 22 coaches will run as Jan Shatabdi Express.
The advance reservation period for these trains will be 10 days and the bookings will open at 8 am on September 19, said the Railways.
These trains will run in addition to the 310 special trains already in service and their stoppages will be limited to operational halt or the Divisional Headquarters en-route (if any).
Railway Board chairman VK Yadav had recently said that the national transporter will operate clone trains on the routes that have a long waiting list so that the passengers with such tickets can travel. These clone trains will run ahead of the actual train so that passengers do not face any problem in traveling.
List of 40 clone special trains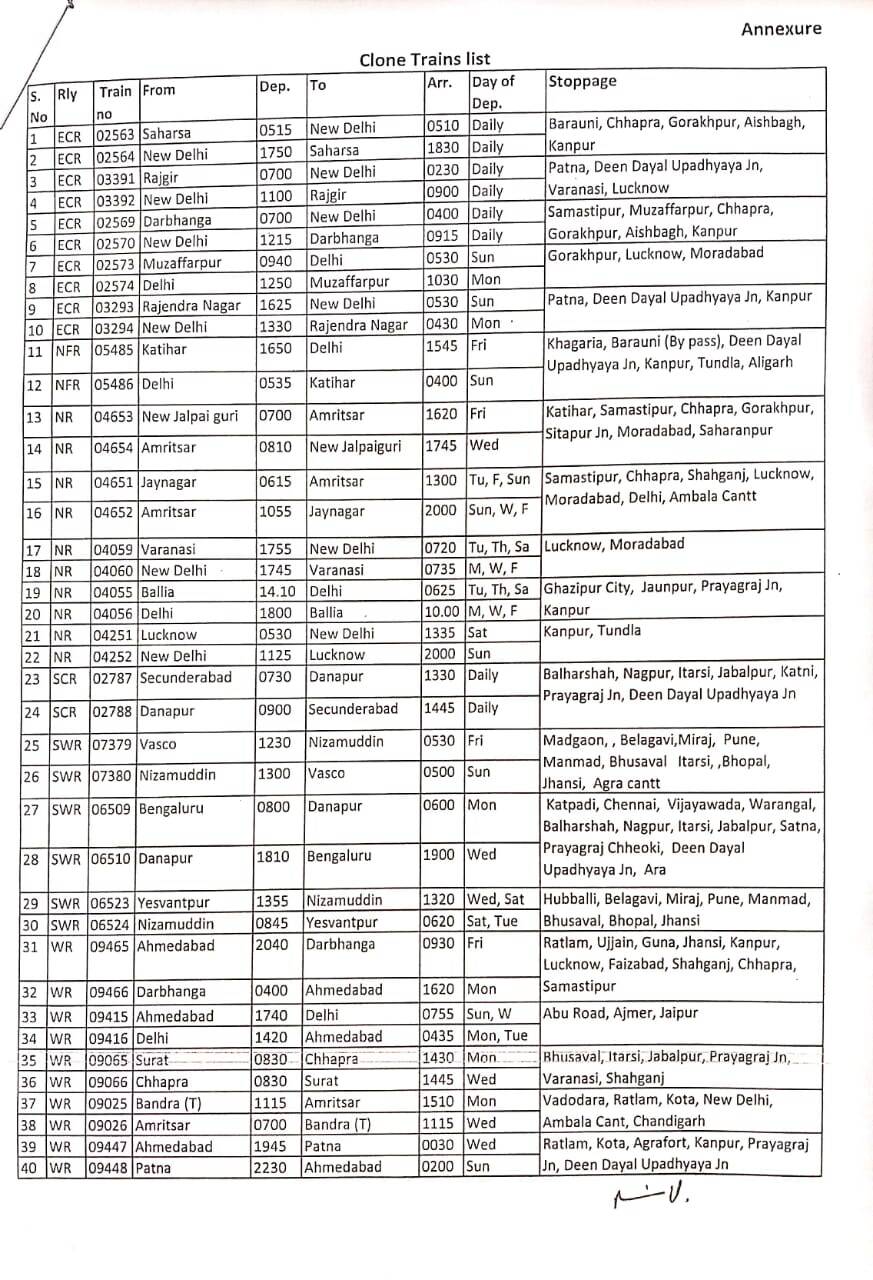 "The clone trains will be primarily 3AC trains and run ahead of the already operating special trains. The operation of clone trains will be widely publicized for the benefit of prospective passengers. The routes are being finalized," railway ministry spokesperson DJ Narain said.
A senior government official had told that this is an opportune time to introduce these duplicate trains as the national transporter will now have more clarity on the exact demand, based on which it can offer productive routes for these trains. "It is better to run trains on routes where there is more demand than keeping the assets idle. We tried to implement this earlier, but not enough path was available," the official had told Mint.
Indian railways had suspended all passenger trains services due to the imposition of a nationwide lockdown from March 25. However, it resumed services in a staggered manner. While 230 special trains have been operational for over three months, the national transported introduced another 80 special trains from September 12. The additional trains were announced keeping in mind the COVID-19 situation, and also to allow reverse migration of workers to urban areas for work, with the country entering into Unlock 4.0.
Mean-while, India on Wednesday reported 90,123 new COVID-19 cases. With this India, became the second country in the world to cross the five million mark after the USA. With the single-day spike of 90,123 new COVID-19 positive cases, India has reported a total of 50,20,360 cases, said the Union Health Ministry in a bulletin. With this latest spike, the count of COVID-19 cases stands at 50,20,360 of which, there are a total of 9,95,933 active cases while 39,42,361 patients have been cured/discharged/migrated, the Union Health Ministry said. The death toll due to coronavirus in the country rose to 82,066 after 1,290 deaths due to COVID-19 were reported in the last 24 hours. India's COVID-19 tally had crossed the 20-lakh mark on 7 August, 30 lakh on 23 August and it went past 40 lakh on 5 September.